From Paula's Desk: Research Symposium with Aunt Bertha CEO on Preparing Health Plans for the Future
Originally published in October 2021 AMCP Foundation Insights e-newsletter. 
Dear #AMCPFdn Friends,  
There are many high-quality sessions in the "Managed Care Research in Action" track at AMCP Nexus, but I'm most excited for our AMCP Foundation Research Symposium: Driving Data Collection and HIT for Social Determinants of Health.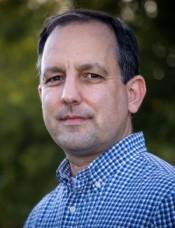 We are extremely honored to host Erine Gray, MPA, the Founder and CEO of Aunt Bertha, a Public Benefit Corporation in Austin, Texas. Aunt Bertha is the leading search and referrals platform in the U.S., serving 75 health plan customers as well as tens of thousands of community-based organizations. Erine is a 2019 TED Senior Fellow, an Unreasonable Institute Fellow and most importantly, an advocate for the underserved. 
Erine will paint a vision for the safety net of the future, challenging health plans to prepare data and analytics capabilities now to improve outcomes for vulnerable populations in the coming decades. Erine will share nationwide trends and surface COVID-19 impacts on Aunt Bertha's 7.5 million users. Symposium attendees will consider several innovative Aunt Bertha partnerships centered on care management, non-reimbursable services, alternative payment models and employer-led programs.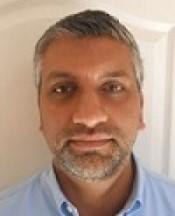 Summerpal Kahlon, MD, Vice President for Value-Based Payments, Change Healthcare, will discuss applying SDOH to drive insights and interventions. Is using SDOH to augment other data types, like claims and EHR data, a pain point at your organization? Summerpal (who is also an AMCP Foundation Trustee) will point to resolutions for the challenges in collecting, storing, aggregating and analyzing SDOH data. Even more importantly, he'll describe how to manage risk and maximize value through SDOH.
The symposium will be moderated by Bradley J. Hunter, MBA, Research Director, Value-Based Care, KLAS Research. Bradley, as the leading expert on the SDOH technology solutions market, will share insights on innovations to come in 2022 and beyond.  
AMCP Foundation looks forward to convening this dialogue, which aligns with our research agenda priority to generate more evidence about disparities in designing and delivering health care through managed care pharmacy. Plan now to join our experts at the AMCP Foundation Research Symposium on Wednesday, Oct. 20, 2021 at 10am MT in Aurora D at the Gaylord Rockies. See you there!  
Gratefully and hopefully,  
Paula J. Eichenbrenner, MBA, CAE      
Executive Director, AMCP Foundation   
P.S. Can't wait to safely gather with all my favorite people at AMCP Foundation's Donors & Friends Breakfast in Denver! To ensure you're on the list for our virtual breakfast on GivingTuesday, email me.