AMCP Foundation Launches New Website, Branding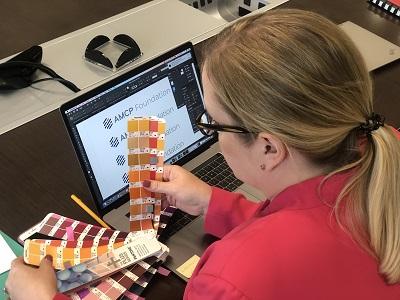 Welcome! We are so proud to unveil our new online home. The easy-to-navigate site offers information about how we advance insights and train future pharmacists. The website also gives us more flexibility in sharing content and highlighting recent stories, such as:
The Foundation remains future-focused in our efforts to advance critical insights, and patient-centered in our programs that prepare leaders to thrive in the evolving health care environment. In June, we marked our 29th "birthday" and unveiled the new AMCP Foundation logo. This bold mark underscores our inquisitive nature and reinforces our familial identity with AMCP. Now, we have a new tagline to accompany our logo: Developing leaders. Enhancing health.
And did you notice…? Effective with this edition, our e-newsletter is renamed "AMCP Foundation Insights." We want to give you, as our readers and as managed care professionals, information that you can use to optimize medicine. Please read this issue, explore our new website and let us know your thoughts.
 
Originally published in the Sept. 2019 Foundation Insights e-newsletter.