Foundation Co-Presents Poster at ACC.20 World Congress of Cardiology
The Foundation, in partnership with PRIME Education and the Case Management Society of America (CMSA), presented a poster at the American College of Cardiology (ACC) World Congress of Cardiology, held virtually last month. The peer-reviewed research showcased outcomes and impact of our lipid.care tools for providers and patients.  
The research found that following engagement with the web app, providers demonstrated increased confidence in navigating managed care requirements. Providers also committed to improving care by adapting documentation workflows to better support patients through the prior authorization (PA) process. 
These tools were designed to assist care teams and caregivers in navigating the complexity of high cholesterol management. Our poster, "Lipid.Care Web Apps: Digital Technology to Facilitate Collaborative Learning and Patient-Centered Practice Among Cardiology and Lipid Care Teams and Patients With Hypercholesterolemia," was presented March 30 during a session spotlighting shared decision-making.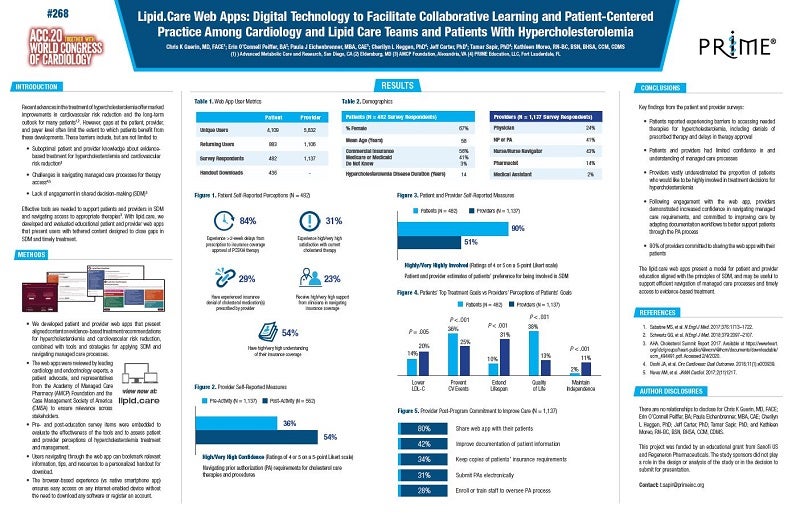 Originally published in the April 2020 AMCP Foundation Insights e-newsletter.