Carroll Fund Launched: Support Future Pharmacists
Originally published in the May 2019 AMCP Foundation Insights e-newsletter.
The managed care pharmacy world lost a leading light this spring with the passing of Cathy A. Carroll, PhD, MBA, BS Pharm. Cathy was a champion, a colleague, a mentor and a friend to thousands of people — from aspiring pharmacy students to established industry leaders — who were lucky enough to know her over a remarkable 35-plus year career. She also was very much loved by her family and her extended AMCP and Foundation family.

The AMCP Foundation has proudly opened a memorial fund with support of the Carroll family to honor Cathy's legacy of interdisciplinary leadership and AMCP service. Funds raised will be used to support future pharmacists, especially those with a passion for pursuing managed care careers in health and economics outcomes research (HEOR) or industry, and other AMCP Foundation purposes.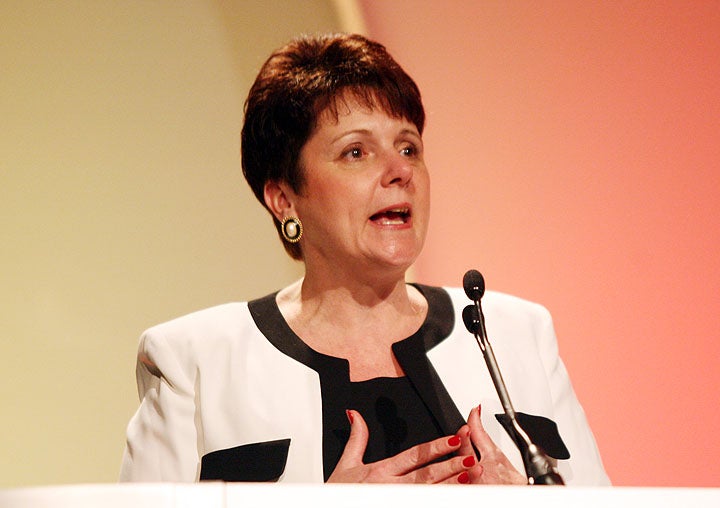 "Cathy captivated the minds, hearts and souls of those who crossed paths with her," said her niece Andrea M. Atherton, MS, CGC, Regional Medical Director of Orphan Diseases at Horizon Therapeutics.

A licensed registered pharmacist in her home state of Missouri, Cathy started her career with stints in industry and as a staff pharmacist at K-Mart. After earning a PhD in economics, Cathy set forth on a path to become an international leader in HERO and Strategic Business Development. Over the years, she served in many senior leadership positions, including as Director of Strategic Business Development at ViroMed; Associate Chief of Clinical Pharmacy Services at the Kansas City VA Medical Center; and as Senior Director of Commercial & Market Access Consulting at Xcenda.

"She worked across the spectrum of stakeholders involved in the development, commercialization, and formulary approval of pharmaceutical products," said Atherton.

Cathy also had a passion to give back to the profession. A long-time leader at AMCP, Cathy held various member, chair and board positions over the years, and served as 2008-2009 AMCP President. She was awarded 2011 AMCP Distinguished Service Award.

Among the many individuals touched by Cathy was AMCP Immediate Past President Mitzi Wasik, who said Cathy provided her and many others with amazing mentorship and friendship.

"We all know that Cathy had a passion and love for pharmacy, research, analytics, and always pushed herself and others to the next step," Wasik said in her eulogy. "Everyone has a Cathy story in which she pushed them to the next level, consoled them in tough times and most frequently shared many laughs with her."

Wasik also noted that Cathy's investment in students was unmatchable. "Once you were under the wings of Cathy Carroll, the world was your oyster," she noted. "Cathy is the reason so many of us are in the successful positions we are in. She pushed us when we thought we couldn't go any further. She challenged us to take the harder path. She put women in pharmacy leadership on the map."
Support managed care research and the cultivation of tomorrow's leaders by making a gift today!