Foundation Presents 2020 Avey Award David Calabrese, RPh, MHP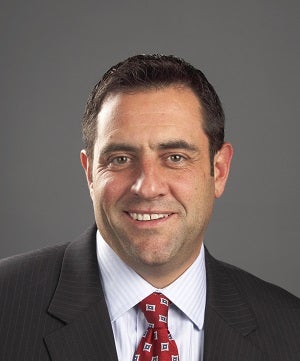 The Foundation is pleased to confer the 2020 Steven G. Avey Award to David Calabrese, RPh, MHP, senior vice president and chief pharmacy officer at OptumRx, for his lifetime achievement in managed care pharmacy.  
The profession's highest honor, the Avey award recognizes a managed care leader for sustained, exemplary and distinguished service to the practice of pharmacy. While the Awards Dinner at AMCP 2020 was cancelled due to COVID-19, you can still join in celebrating David's achievement with a virtual Host Committee gift. 
"David is a thought leader in many areas, including clinical, financial and operational aspects of managed care," according to the nomination prepared by his peers. "Over a career spanning more than 30 years, David has been at the forefront of change, and continues to move pharmacy forward." 
At OptumRx, David oversees clinical strategies at the nation's third largest pharmacy benefits manager, serving more than 65 million lives nationally across all market segments. His previous positions include vice president and chief pharmacy officer at Catamaran, which merged with OptumRx; and chief clinical officer at Medmetrics Health Partners.  
A long-time AMCP member, David is an active volunteer who has served on numerous committees, mentored students, and participated in AMCP's Legislative Days. From 2012 to 2014, he served on the AMCP Board of Directors where he was instrumental in the creation of the Biologics and Biosimilars Collective Intelligence Consortium (BBCIC). In 2014, he received AMCP's Distinguished Service Award. Learn more about David's illustrious career. 
Host Committee: Recognizing David Calabrese 
While the Awards Dinner was canceled, you can still join the celebration as a Host Committee Member with a donation of $250. Patrons giving $500 will be recognized as Host Committee Co-Chairs. Committee Members and Co-Chairs are listed online and in AMCP Foundation communications. 
We are planning a reception honoring David on Thursday, Oct. 22, during AMCP Nexus 2020. If your organization is interested in joining our partner Employers Health with a corporate contribution, email us. Thank you for helping us develop leaders!  
Congratulations, David and thank you to our Host Committee! 
Originally published in the April 2020 AMCP Foundation Insights e-newsletter.