2020 Steven G. Avey Award Recipient
The AMCP Foundation Steven G. Avey Award was established in 2001 to recognize a health care leader for sustained, exemplary and distinguished service to the profession of managed care pharmacy. It is the most prestigious award in the field.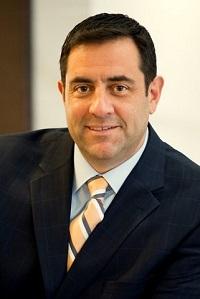 David Calabrese, RPh, MHP
Senior Vice President, Chief Pharmacy Officer
OptumRx
As Chief Pharmacy Officer (CPO) for OptumRx, David holds executive level accountability for the development and management of the organization's overall clinical strategy and effective execution of that strategy.
David works cross-functionally with a number of other areas across OptumRx, as well as its sister organizations within the larger Optum Enterprise, in helping to drive overarching organizational goals and objectives relative to Quality of Patient Care; Affordability; Growth and Retention; Operational Excellence; and Client Satisfaction.
Prior to his current position, David served as the Chief Pharmacy Officer at Catamaran, which was the nation's 4th largest pharmacy benefit management (PBM) companies before being acquired by Optum in 2015. Before that, David served as Chief Clinical Officer at MedMetrics Health Partners, a small regionally-based PBM in Worcester, MA. He has also held managed care clinical pharmacy leadership roles at Harvard Pilgrim Health Care in MA, and with CareGroup, a Boston-based integrated health system.
David holds both a Bachelor of Science degree in pharmacy and a Master of Health Professions degree from Northeastern University, where has also maintained academic appointment as assistant clinical professor in the University's Bouvé College of Pharmacy and Allied Health Sciences.
David has been an active member of AMCP for over 25 years, where he has served in various leadership roles including a 3-year term as a member of the organization's Board of Directors. In 2014, he received AMCP's Distinguished Service Award.
David has served on many editorial boards and was clinical editor-in-chief of Formulary Watch for 14 years. He is widely published and speaks at numerous health care forums.