From Paula's Desk: How We've Adapted Since the Pandemic Began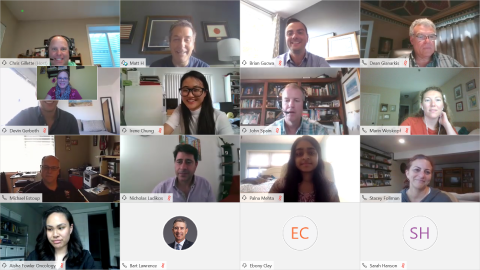 Dear #AMCPFdn Friends,
It feels like yesterday we invited you to meet our 2020 interns! Summer weeks always slip by quickly, but this year was even more of a whirlwind as we creatively tackled COVID-19 challenges.  
I'm very proud of the robust content developed to ensure the AMCP Foundation interns achieved gains in learning objectives across managed care, research, leadership, and career options. The whole village pitched in!
Each intern completed the Fundamentals of Managed Care Pharmacy course on AMCP Learn, with module debriefs facilitated by AMCP's Vice President of Education and Training.
AMCP Foundation/Premera PGY1 Managed Care Residents hosted a Journal Club series where interns presented on studies ranging from biologic treatment patterns in psoriasis, to effect of an integrated health system specialty pharmacy in HIV therapy adherence.  
We hosted educational sessions like an introduction to regulatory affairs and an overview of the Format for Formulary Submissions and AMCP eDossiers.
Partners like Genentech collaborated with fascinating deep dives in real-world evidence, health care behavior change, oncology and more& (one Pfizer forum pictured here!). AbbVie invited AMCP's Director of Regulatory Affairs to presented a "Review of Payers, Reimbursement, and Managed Care."
Our preceptors rose to the challenge, too, with relevant readings and fresh team-building strategies despite the distance.
And don't worry! We didn't forget about networking, even though we couldn't shake hands and exchange business cards. Familiar faces including intern alumni and prior AMCP Foundation Executive Directors joined interns in monthly happy hours.
The innovations won't stop now. AMCP recently announced that Nexus 2020 will be a virtual event. What an exciting transformation! We look forward to the virtual poster presentations where our interns will present their capstone research projects. We welcome your suggestions for fun ways to digitally gather the AMCP Foundation family during Nexus.
Our mission to strengthen managed care pharmacy is not sidelined, but we need your help.Please donate today. Your gift supports future pharmacists who are beginning the pharmacy school year in a cloud of uncertainty. You make a difference for residents and new practitioners who are acclimating to new jobs and new ways of optimizing medicine.

Gratefully and hopefully,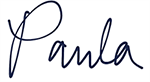 Paula J. Eichenbrenner, MBA, CAE    
Executive Director, AMCP Foundation  
Originally published in the August 2020 AMCP Foundation Insights e-newsletter.