AMCP Foundation, Genentech, and Partners Congratulate UCSF School of Pharmacy for Excellence in P&T Competition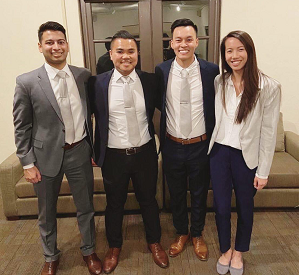 Congratulations, University of California, San Francisco School of Pharmacy! UCSF took top honors in our 20th Annual Pharmacy & Therapeutics (P&T) Competition, with nearly 70 schools across the country participating. UCSF's most recent first place finish was in 2014. Rounding out the best teams this year: University of North Carolina Eshelman School of Pharmacy (second place) and Rutgers University Ernest Mario School of Pharmacy (third place).  
Our eight national finalist teams are all stars! While dispersed due to COVID-19, the students worked together to narrate their presentations for virtual review by the managed care decisions makers on our judging panel. Three schools attained national finalist status for the first time ever in 2020: Butler University College of Pharmacy and Health Sciences, Keck Graduate Institute School of Pharmacy, and Health Sciences and Temple University School of Pharmacy.  
The P&T Competition mimics the process that health care decision makers follow when examining a new pharmaceutical product for placement on a formulary. Students collaborate in teams of four to prepare a drug monograph and related assignments. The 2020 case study simulated a review for Dupixent (dupilumab) injection for an additional indication as add-on maintenance treatment in patients with moderate-to-severe asthma aged 12 years and older with an eosinophilic phenotype or with oral corticosteroid-dependent asthma.  
We are deeply grateful to lead sponsor Genentech, Inc. for its continued support of this competition and the managed care pharmacy profession. Supernus Pharmaceuticals and Sanofi US Services Inc., also provided financial support while FormularyDecisions hosted the AMCP eDossier for the study drug.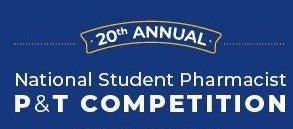 Originally published in the June 2020 AMCP Foundation Insights e-newsletter.