From Paula's Desk: Adapting to Address Pandemic, Sock Drive Ends May 15!
Dear #AMCPFdn Friends,
It's remarkable how rapidly change can consume us! We are working from home (many of us with furry coworkers, like mine!). But we are working harder than ever as we innovate upon our flagship programs, including the P&T Competition and our summer internships.
For the last 20 years, students from pharmacy schools across the nation gathered at AMCP's annual meeting to present formulary recommendations based upon an AMCP Foundation case study. This year, finalist teams are submitting narrated presentations with audio for our judges to review virtually. Though the National Student Pharmacist P&T Competition looks quite different in this environment, the experience remains unparalleled.
Our summer internships would normally kick off in the next few weeks with student pharmacists reporting to managed care and industry sites in more than a dozen states. We are evaluating the best path forward to ensure our 27th year of internships is as successful as ever and are creatively virtualizing many internship components. We are in close contact with sponsors, host sites, preceptors, interns, and pharmacy colleges to safely provide real-world learning experiences for these rising pharmacists. Stay tuned for more details!
Meanwhile, we see the spirit of giving within managed care pharmacy is on the rise. Although AMCP 2020 attendees were unable to gather in Texas this month, the AMCP Foundation sock drive continues online in support of Houston. Our community partner, Clothed by Faith, reports an even greater need among the families and veterans they serve due to the COVID-19 crisis.
Please send socks via our Amazon Wish List through May 15.  Simply add socks to your Amazon cart from the CBF/AMCP Fdn. 2020 wish list and choose "Susanne Hewson's Gift Registry Address" at checkout  (Ms. Hewson is the CBF General Manager). When you send socks, you help vulnerable individuals in our conference host cities, and you help AMCP Foundation expand awareness of managed care pharmacy.
Giving now helps us do even more. With the cancellation of our fundraising events at AMCP 2020, secure online donations from AMCP members are our lifeline. Your support ensures that we can continue to provide immersive education for the next generation.
Thank you for the important ways you advance health care and science. Stay safe, and wash your hands!
 
Gratefully and hopefully,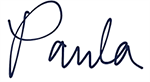 Paula J. Eichenbrenner, MBA, CAE  
Executive Director, AMCP Foundation
Originally published in the April 2020 AMCP Foundation Insights e-newsletter.