AMCP Foundation Announces Partnership with Sanofi on Internship in Specialty Care
Future practitioners with the knowledge to efficiently distribute and manage costly treatments through specialty pharmacy will prioritize patient understanding and adherence. To develop leaders and enhance outcomes, AMCP Foundation proudly partnered with Sanofi to launch a themed internship in Specialty Care this summer. Our organizations congratulate Raquel Erb, a PharmD 2024 candidate at the University of Texas at Austin, College of Pharmacy as the inaugural intern.  
The new initiative equips student pharmacists to study and optimize the benefit design of specialty drugs, which frequently require special handling, administration, and monitoring due to cost and complexity. Ms. Erb is training under the direction of Anna Bruckelmeyer, PharmD, BCPS, Clinical Team Lead, Specialty Pharmacy at Blue Cross Blue Shield of North Carolina and collaborating with Manny Nunez, PharmD, MS, Global Medical Director, Pipeline & Early Assets, Neurology & Immunology, Sanofi. 
In 2023, AMCP Foundation marks a 30-year milestone since its first internship program began launching managed care careers. President Annesha White, PharmD, MS, PhD, Senior Associate Dean for Assessment, Accreditation & Faculty Success, and Associate Professor, University of North Texas Health Science Center College of Pharmacy, said "Our new partnership with Sanofi is a shining example of AMCP Foundation's power to open doors for the best and brightest future health care leaders. This internship emphasizes the need to explore innovative approaches to improve patient care, and brings managed care full circle for aspiring pharmacists."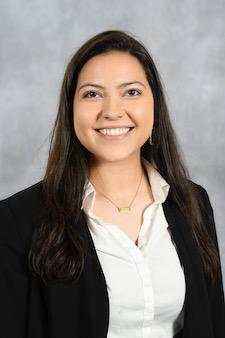 Ms. Erb advanced her practice-based research skills and translated her new knowledge about inheritable blood diseases into a notable project aligned with BCBS of NC, Sanofi, and AMCP Foundation's vision of training emerging managed care pharmacists in specialized care practices. Ms. Erb gathered real-world evidence and outcomes from the utilization management changes at BCBS NC in 2022 and made a connection to new and future therapies in hemophilia. She will present the results of her research titled: "Quantity Limit Evaluation: Hemophilia Factor Products Maintenance Dosing Optimization" at AMCP Nexus 2023, Oct. 16-19.
"The AMCP Foundation/Sanofi Internship in Specialty Care has been truly amazing and transformative," said Raquel. "Through this internship, I had the incredible opportunity to delve into the world of specialty pharmacy, learning from industry experts and being exposed to innovative programs and research, and the chance to positively impact patient care has solidified my passion for a future career in managed care."